Video by
lightinthebox
We've obtained authorization from the supplier or seller to use the product photo; they've guaranteed its ownership or legitimacy of usage, and we are held responsible for all actions Should you believe that the photo violates your copyright, please contact us with evidence, and we will take action immediately 
Report Copyright Infringement
Dog Training Bark Collar Anti Bark Collar Shock Collar Sonic Bark Deterrents No Harm To Dogs or other Pets Easy Hanging / Mounting Birdhouse Shaped Ultrasonic New Bark Box Outdoor Dog Waterproof
#6576653
USD $28.51
USD $59.51
53% OFF
Dog Training Bark Collar Anti Bark Collar Shock Collar Sonic Bark Deterrents No Harm To Dogs or other Pets Easy Hanging / Mounting Birdhouse Shaped Ultrasonic New Bark Box Outdoor Dog Waterproof
This product has been removed
Safe and Harmless - This ultrasonic outdoor barking frequency is harmless to pets and has no effect on human ears.
High quality material: durable, weather resistant, rugged, lightweight bark control box, waterproof material, ABS plastic surface, the interior is installed with fixed devices, can withstand any weather condition.
50-Inch Effective Range - Outdoor Bark Control is automatically activated when it detects barking up to 50 feet.
Birdhouse Design with Rope Hook Function: Our birdhouse design is suitable for outdoor decoration, including the rope hook function can be hung on a tree, indoors, outdoor wall to stop the barking of the dogs.
Adjustable Ultrasonic Level Control - It's good for training your dog to stop barking at barking dogs.
1.
Function: Safety - Bark collar is a great way of training using only sound and vibration, and is safe to wear inside and out complying to the highest safety standards.,
Specifications
Compatibility:
Dog
,
Power Supply:
Battery
,
Type:
Sonic Bark Deterrents
,
Shock Collar
,
Anti Bark Collar
,
Bark Collar
,
Features:
Ultrasonic
,
Birdhouse Shaped
,
Easy Hanging / Mounting
,
No Harm To Dogs or other Pets
,
New Bark Box Outdoor
,
Voltage (V):
9
,
Training:
Obedience Training
,
Ultrasonic
,
Behaviour Aids
,
Product Dimensions (cm):
0.000*0.000*0.000
,
Net Weight (kg):
0.45
,
Package Dimensions (cm):
17.500*13.500*14.000
,
Function:
Anti-barking
,
Anti Bark
,
Safety
,
Trainer
,
Waterproof
,
Photos
Our Outdoor Anti-Bark Controller is designed like a cute small birdhouse.You can easily hang or mount on a fence,wall or tree with a landyard to keep you dog from barking . Suitable for most types of pets.
DURABLE&WATERPROOF-Especially design for outdoor use.Our Ultrasonic Outdoor Anti-Bark Controller is made of ABS plastic , durable & waterproof.So you don't worry about the rainy day.
The ultrasonic frequency is 100% safe&harmless to your pet dogs and completely inaudible to human ears. When the Outdoor Bark Control is within a range of barking dog,the internal microphone picks up the sound and it will be automatically activated.The Outdoor Bark Control will emit an ultrasonic sound to deter unwanted barking.
Learn More About This Product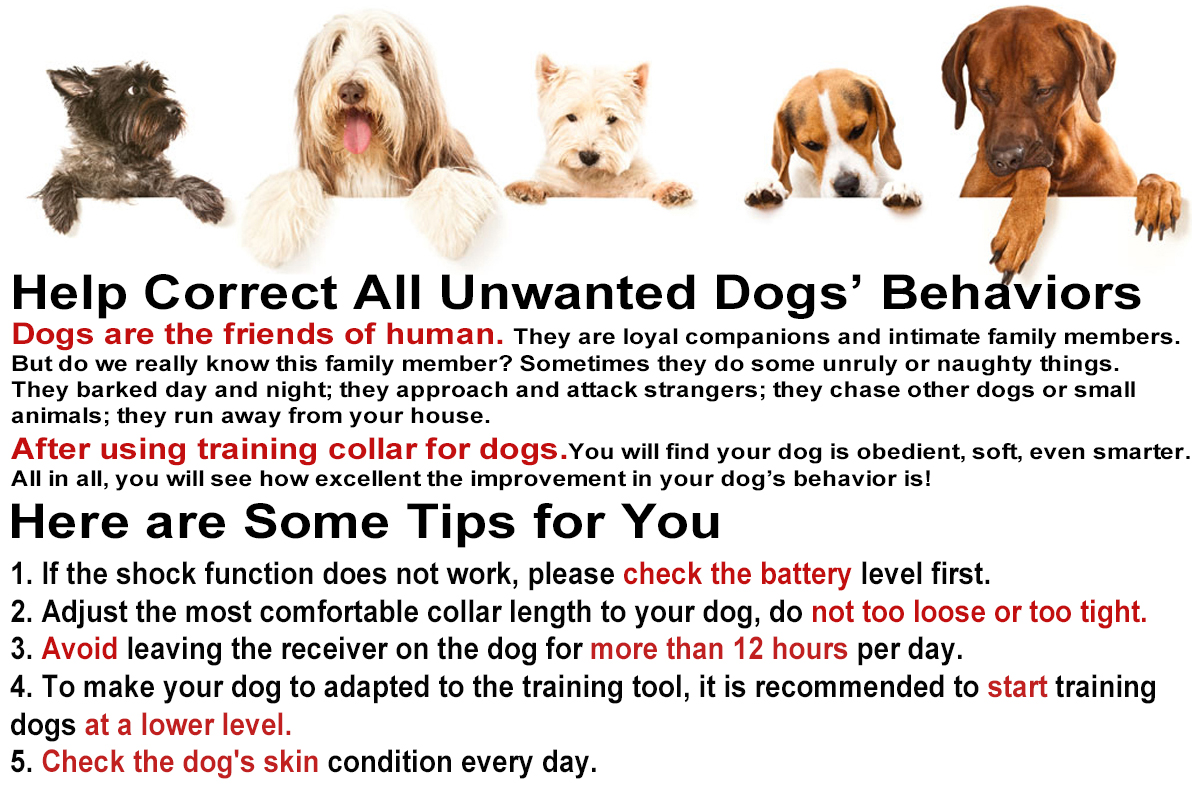 Help Correct All Unwanted Dogs' Behaviors:
Dogs are the friends of human.
They are loyal companions and intimate family members. But do we really know this family member? Sometimes they do some unruly or naughty things. They barked day and night; they approach and attack strangers; they chase other dogs or small animals; they run away from your house.
After using training collar for dogs.
You will find your dog is obedient, soft, even smarter. All in all, you will see how excellent the improvement in your dog's behavior is!
Here are Some Tips for You:
1. If the shock function does not work, please check the battery level first.
2. Adjust the most comfortable collar length to your dog, do not too loose or too tight.
3. Avoid leaving the receiver on the dog for more than 12 hours per day.
4. To make your dog to adapted to the training tool, it is recommended to start training dogs at a lower level.
5. Check the dog's skin condition every day.
Report Copyright Infringement
Report Copyright Infringement
Successful Submit!
Thank you for submitting this report We will process as soon as possible
A new item has been added to your Shopping Cart.