Video by
lightinthebox
We've obtained authorization from the supplier or seller to use the product photo; they've guaranteed its ownership or legitimacy of usage, and we are held responsible for all actions Should you believe that the photo violates your copyright, please contact us with evidence, and we will take action immediately 
Report Copyright Infringement
lc.imeeke Leather Case for iPhone 12 11 12mini 11 Pro Max XS Max XR XS X Card Magnetic Flip Wallet Phone Slot Holder Stand Case for iphone 8 Plus 8 7 Plus 7 6 Plus 6 Mobile Phone Cover
#7640757
USD $13.99
USD $19.45
29% OFF
lc.imeeke Leather Case for iPhone 12 11 12mini 11 Pro Max XS Max XR XS X Card Magnetic Flip Wallet Phone Slot Holder Stand Case for iphone 8 Plus 8 7 Plus 7 6 Plus 6 Mobile Phone Cover
Copyright Violation Instructions
Please note:
When you choose pictures that need to be customized, you must ensure not to violate any copyrighs. If, after the completion of the customization, any copyright infringement problems should occur, we cannot be held responsible for those. Please make sure you agree to our Terms and Conditions. If you do not have any further questions you can click OK to continue shopping. Thanks again for choosing to shop with us.
Please make sure you agree to our Terms and Conditions.
★Adaptation: For iPhone
★High Quality PU Leather:Light Weight, Magnetic Adsorption Shut Down,Convenience/Fast. soft and very easy to install.
★Slim Design:simple 1 cadrs slots.with quick stand hands-free function.Video/TV viewing ideal angle.
★Perfect Cutouts:Easy access to smart connect,Camera Lens/Flash/Charge & Earphone Ports.Perfect for your smartphone.
★Full Protection:Magnetic closed,provides 360° protection for you can keep your cell phone, and cards in one place, minimizing the amount of things you need to carry.If you have any questions or concerns, please contact us for support.


Specifications
Material:

PC

,

PU Leather

,
Type:

Leather

,

Full Body Case

,

Flip

,

Wallet Card

,
Features:

Magnetic

,

Card Holder

,

Flip

,
Phone/Tablet Compatible Model:

iPhone 12 Pro Max 11 SE 2020 X XR XS Max 8 7 6

,
Pattern:

Solid Colored

,
Compatibility:

Apple

,
What's in the box:

Case*1

,
Photos
Learn More About This Product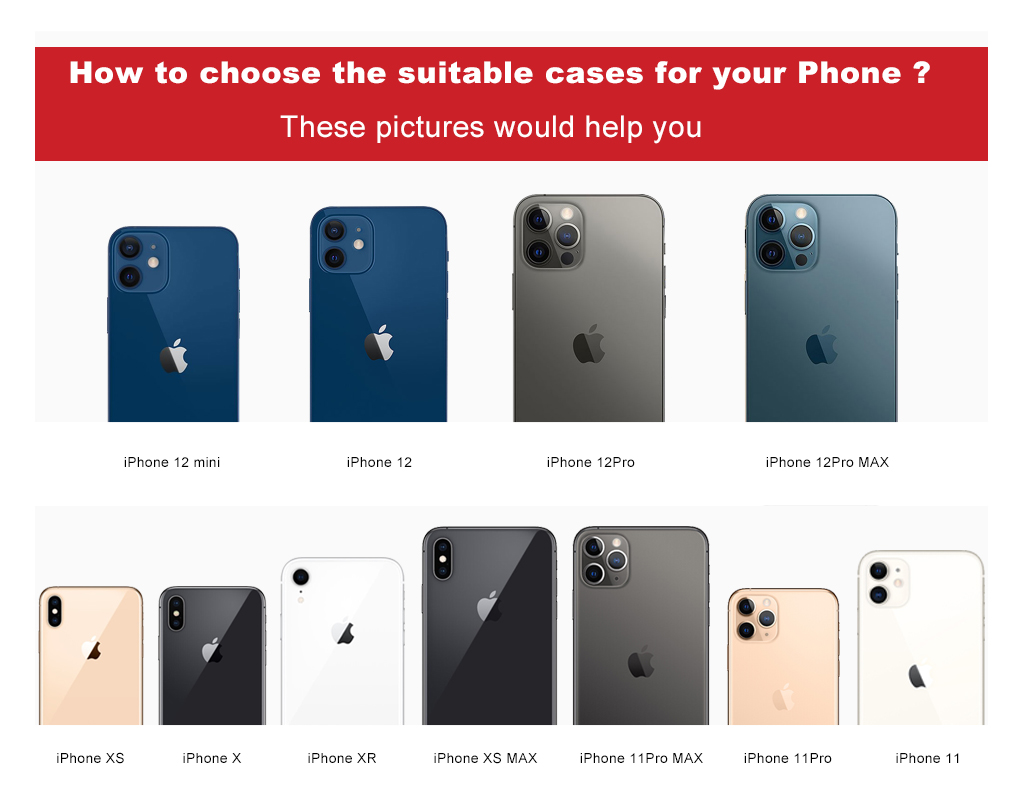 Report Copyright Infringement
Report Copyright Infringement
Successful Submit!
Thank you for submitting this report We will process as soon as possible
A new item has been added to your Shopping Cart.